If you're finding the default ringtones on your Yealink phone to be a bit bland, you can spice things up by uploading your own ring tone.
According to Yealink, the ring tone file must be "PCMU audio format, mono channel, 8K sample rate, and 16 bit resolution" i.e. a .wav encoded with U-Law, at 8KHz & mono channel.
The T46G (and similar models T49G,T48G,T29G) have a generous single file size limit of 8MB and a total file size limit of 20MB (older Yealinks are limited to 100KB total).
I used Audacity to edit some "office" / "business" / "professional" ringtones I found online and convert them to the right format.
Open the file in Audacity then go to Tracks > Stereo Track to Mono then set the Project Rate (Hz) to 8000 in the drop down at the bottom of the window (you can also resample the file at 8kHz with Tracks > Resample but it seems like the Project Rate setting actually determines the frequency of the exported file).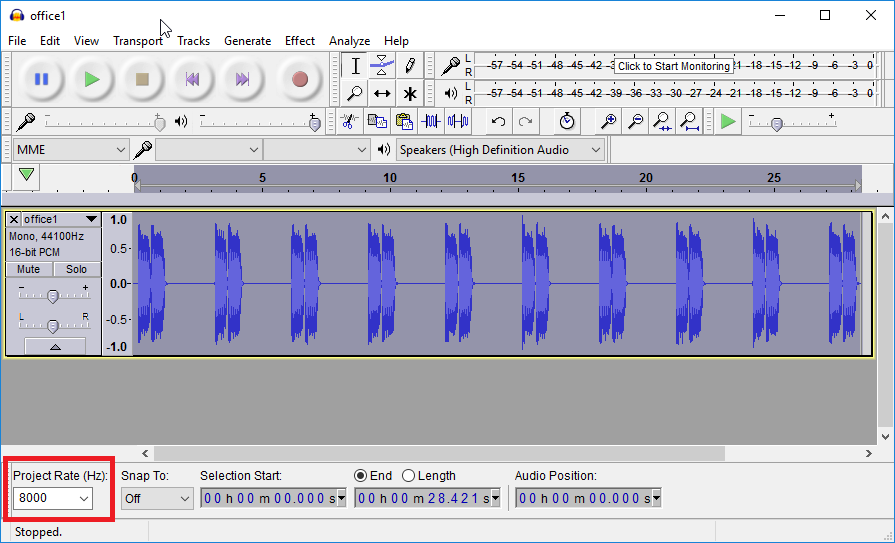 To export it go to File > Export Audio > Other uncompressed audio > Header: WAV (Microsoft) > Encoding: U-Law and change the file extension to .wav instead of .aiff.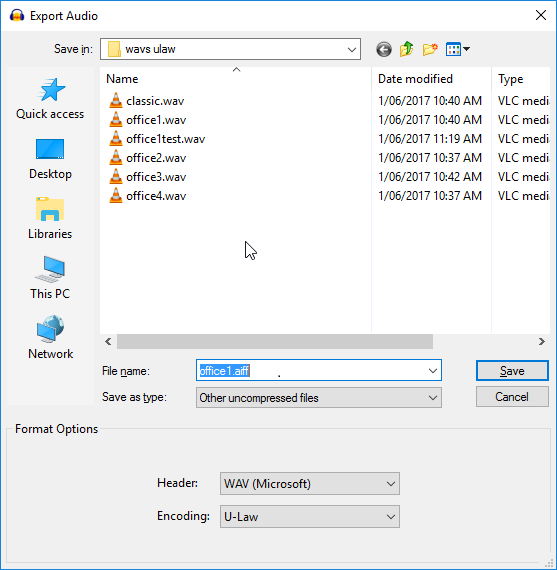 Then log into the phone's web page and upload the new file under Settings > Preference > Upload Ringtone.
Listen to the different ring tones on a phone's interface under Menu > Basic > Sound > Ring Tones > Common.
Note that with VoipLine you can an Alert info field to certain types of calls with the CallerID Prefix module. You can then go to the Settings > Ring and set the Internal Ringer Text to match the Alert info tag, and then select the ring tone you want to play for those calls. 
Sample ringtones I prepared earlier: