Download and print email safety cards to pin up around your practice.
The tips listed are a great start to keep safe from email scams. If you're ever concerned about email security, contact us.
It's important to have IT security information accessible and inform team members. This is because new or even seasoned staff will make occasional mistakes, which can be damaging to the company. Data breaches caused by human error in the last year have increased, with the health sector scoring highest for breaches. If you have staff working from home, ensure they are aware of the risks to their information.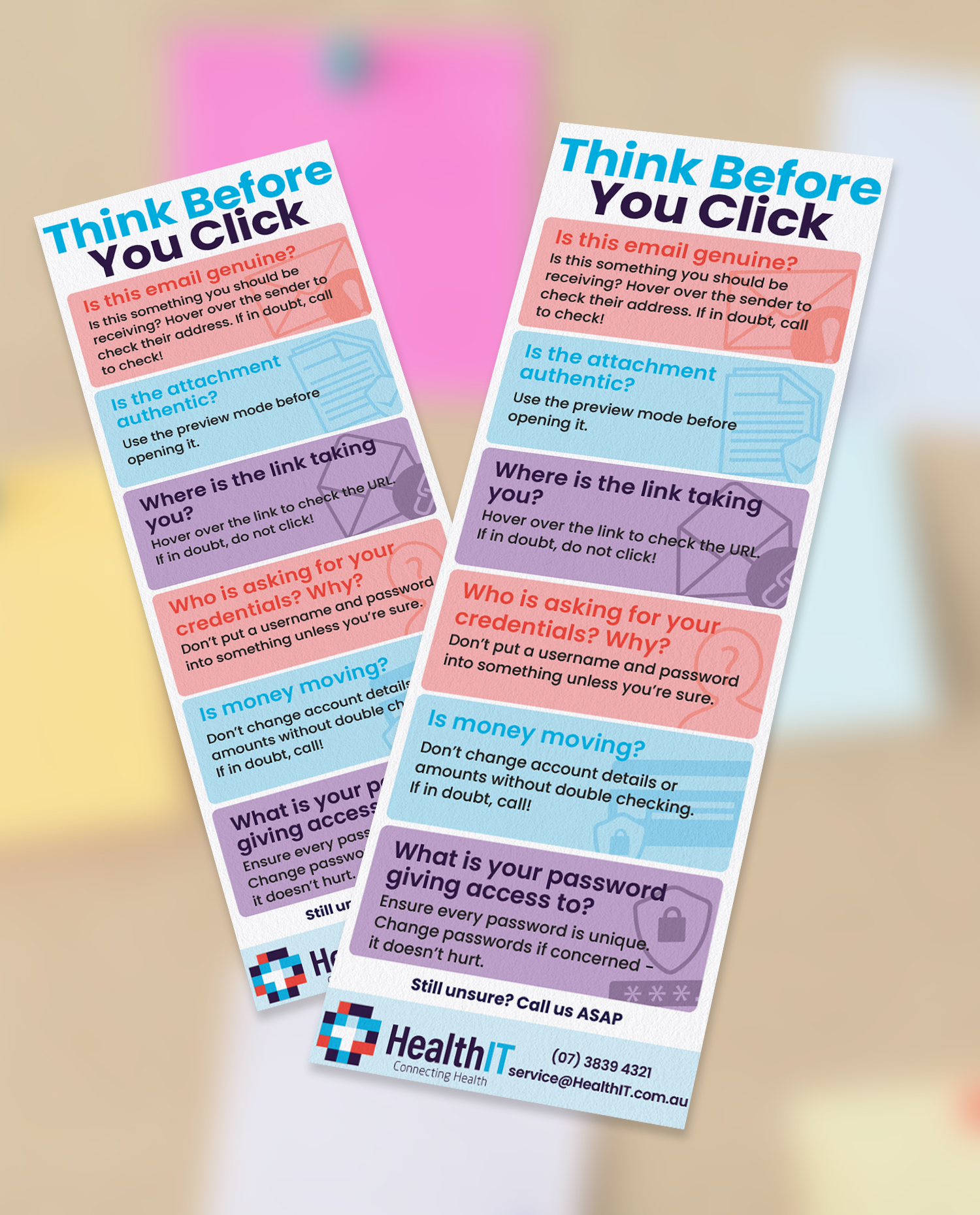 There are many different types of scams, and while we try to be vigilant some do get through. Health IT aims to combat this through a multi-layered approach including antivirus software and firewalls. A startling amount of breaches are caused by someone inside – rather than an outside hacker. Because of this, our best asset to fight accidentally leaking a login is common sense. The tips in these cards may be simple, but it's time to think critically about who has access and what they will do with it.
We offer an excellent multi-layered Security Stack product to keep your whole computer secure, more info on Security Stack can be found on our Managed Security page by clicking here.