Our team has grown to 15 vaccinated geeks. Some of our staff have now been with us for 10-14 years!
Danny and Chris are now managing their own teams as Project Manager and Service Manager respectively.
This year we focused on our staff with a massive HR review & reform. In the review, we found that everybody agrees that Health IT is a great place to work, with solid core values and focus.  Our staff love working here and looking after our customers! Here is what they said: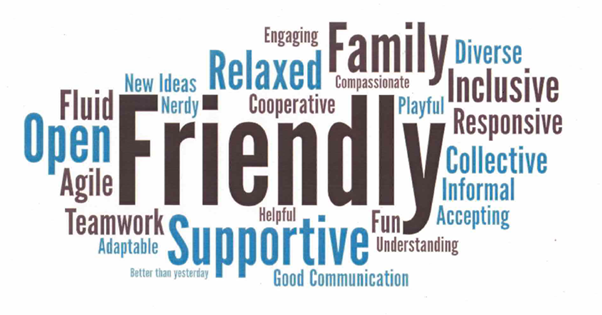 We managed to have several team building events (despite covid) and we continue to strengthen as a cohesive team.
On the work side, we have continued to improve our Security Stack, finding the right balance of modern protection and affordability for our managed customers. This is an ongoing process as cyber threats continue to evolve.
We have consolidated and upgraded our customer backup technology.
Faced with the most extraordinary supply chain problems we have ever seen, we (well, ok, mostly Danny!) have worked super hard, twisting and adapting and managing to keep our customers' needs met, without compromising on quality. This has been our biggest challenge this year and we thank our customers for being versatile in such uncertain times.
We hope that you have a happy, healthy and safe Christmas.
From Peter, Karin, Chris, Danny, Jeff, Tom, Tori, Paul, Dan, Ava, Bailey, Evan, Jackson, Rohan and Bec!